Art historians document images of smoking dating back to the ancient world. It follows that seasoned antiquers still search for all types of tobacco and smoking collectibles.
Some of the most popular tobacciana collectibles are cigar bands, humidors, smoking jackets, tobacco tins, pin-up calendars featuring cigarette ads, cigarette machines, smoking stands, matchbooks, midcentury modern Zippo lighters, cigar store Indian statues and smoking automatons, with values from a few dollars to several thousand dollars and more.
Some of the more exotic and unusual smoking collectibles are smoking caps. Used to cover one's head, a smoker's cap kept stale smoke under wraps. In the 19th century, hair washing was not part of a daily hygiene routine so covering one's hair was a common practice. Smoking caps were seen as exotic signs of high culture and fashionable couture.
Most fashionable in the late 19th century when the Orientalist era was in full swing, smoking caps were worn by many fashion-conscious men. Ottoman-style smoking caps were all the rage, and the fashion statement was revisited with women in the 1960s and 1970s, too. Today, collectors pay as much as $500 for an embroidered smoking cap from the late 1890s with the stale smoke odor included. However, the very rare collectible is the Ottoman smoking automaton, circa 1900, that sold for $15,000.
Smoking crafts
Collectors of all things tobacciana have made smoking and its many accouterments fashionable. Some of the most interesting tobacco collectibles are craft items made from colorful paper cigarette packs and cigar bands. Woven in the 1950s from various cigarette packs, beautiful handbags are great vintage items and quite popular with many collectors. Some of these craft items sell for $250 to $500 each.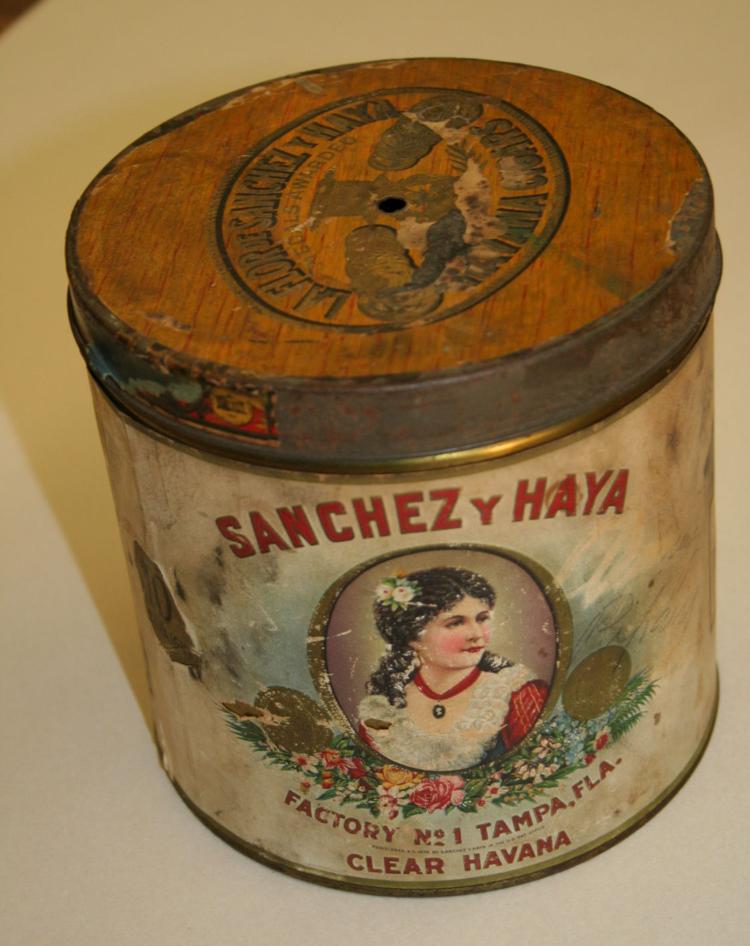 Collectors look for vintage brands, brightly colored packaging and good workmanship.
Celebrity smokers
Famous smokers, from Hollywood celebrities to Washington politicians, provide the vintage and antique smoking collectibles market with many possible collectibles. Photographs of Hollywood starlets including Lauren Bacall and Bette Davis with a cigarette in hand always bring big bucks at auction. For instance, lighters given away to potential voters during 1960's presidential campaign featured images of the Democrats' two running mates — John F. Kennedy and Lyndon B. Johnson — and these politically charged tobacciana collectibles sell at auction for $500 to $600.
Vintage World War II-era smoking advertising posters sell for between $1,000 and $3,000 in excellent condition; pocket tobacco tins regularly bring $600 to $1,200 for rare examples; and tobacco jars can range from $100 to $300, depending on condition and rarity. While most people realize that Grandpa's handcarved pipes are valuable, many are surprised that his tobacco jar and other accessories are also sought after.
For serious collectors: An 1885 cigar store advertising figure of a Native American Indian chief sold recently for an unbelievable $126,750. That auction price makes the price of your favorite brand of cigarettes seem like pocket change!
Dr. Lori is the star appraiser on Discovery's "Auction Kings," History channel's "The Curse of Oak Island" and Fox Business' "Strange Inheritance." Visit DrLoriV.com or Facebook.com/DoctorLori, or call 888-431-1010.
Powered by WPeMatico