WAKONDA, S.D. | To most people, a tape measure is just a tape measure, another tool you need every now and then around the home.
Put a green-and-yellow logo that anyone in the Midwest would immediately recognize on that tape measure, though, and it becomes a collector's item.
"It's a very nice one with the graphics," said Del Schmidt, as he cradled the tape measure sporting a sharp John Deere logo that he had just bought at auction for $325.
The retired Parker, South Dakota, farmer also successfully bid on a pocketknife and an ashtray, both featuring John Deere logos, to add to his collection of hundreds of small items that farm implement dealers in years past would have given to their customers for free.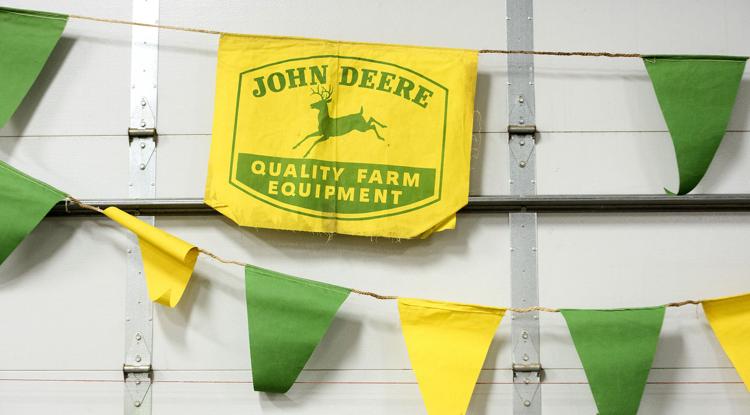 "I've got an office full of shelves and showcases," Schmidt said.
He and dozens of other John Deere loyalists spent a recent day scooping up everything imaginable that had a John Deere logo stamped on it. Belt buckles, thermometers, clocks, Christmas tree ornaments, salt and pepper shakers, wrenches, wind chimes, coolers, lamps and more.
When it comes to collecting farm-related items, especially toys, someone's almost always willing to pay.
"I think it stays popular because no matter what, people collect what they like and what they know," said Ken Girard, an auctioneer at Girard Auction & Land Brokers Inc. in Wakonda, where Schmidt bought his tape measure.
There will always be farmers, Girard said, and they often have a sentimental attachment to the equipment they, their fathers and their grandfathers used.
Schmidt is a perfect example.
"I farmed my whole life, and I had John Deere stuff," Schmidt said.
He eyed several pieces at Girard's recent sale featuring hundreds of items collected from John Deere dealers. The big-ticket item — a rarely seen 9-foot John Deere sign in red, black and yellow — sold for $21,500 to a collector in Indiana who bid via phone.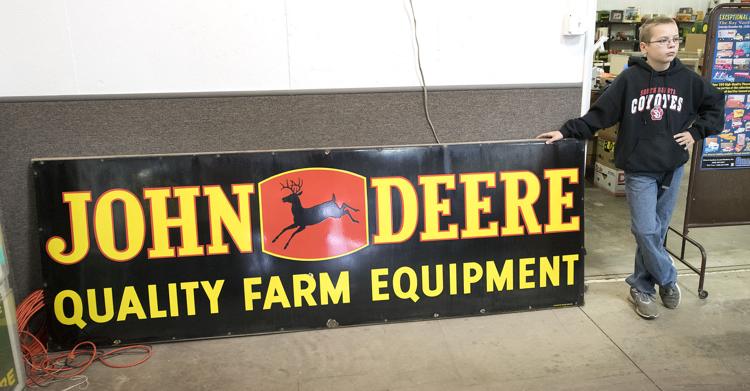 The sign had drawn huge interest from collectors, but for much of the year, few of Girard's sales attract larger crowds, both in person and online, than farm toys.
Girard presides over farm toy auctions every two weeks from September through April. The day after Schmidt found his collectibles, Girard moved the auction a block down the street to the American Legion hall, which was packed with old and newer toy tractors and implements of all colors and sizes and a wall full of pedal tractors, a particularly popular — and pricey — collectible.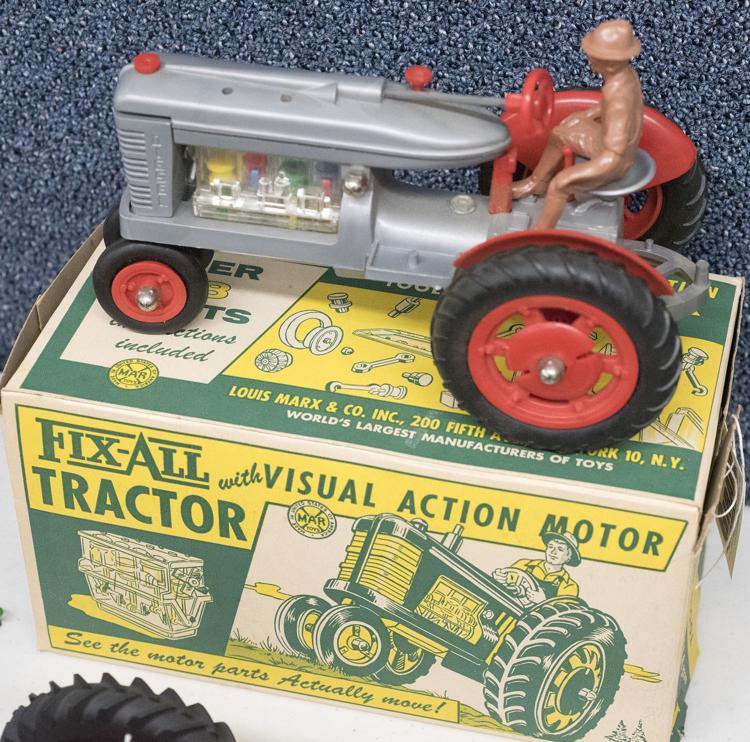 Girard had little idea that farm toys were such serious business when he joined the family business 20 years ago. For years, the auction company had conducted estate sales, sold land, farm equipment and "a little bit of everything." Needing to diversify and add new things to sell, Girard conducted an online toy sale for a friend. It did so well that a collector approached him about auctioning off his collection for him. It took off from there.
"It's really grown more than we ever thought it would," Girard said. Of the toys he sells, 80 percent are farm-related.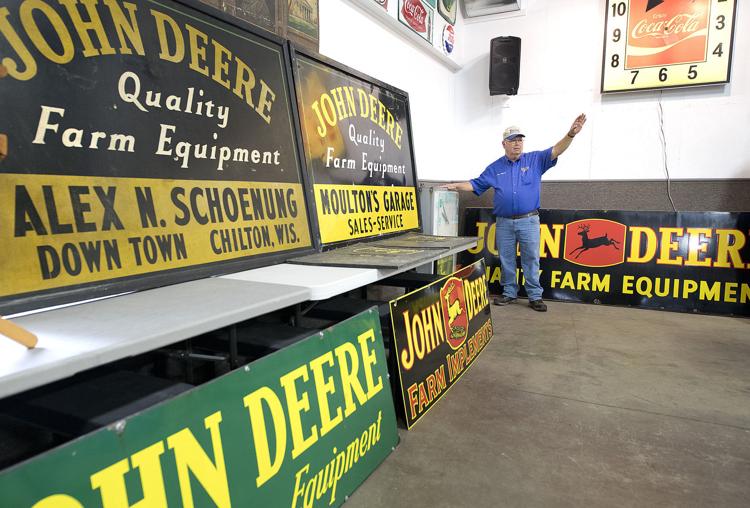 Toy collectors are everywhere, and collections are often being downsized or liquidated. When that happens, there are other eager collectors ready to buy any hard-to-find items they've been seeking.
"The truly rare stuff has really gone up in value," Girard said, and it can attract numerous online bidders. Items are shipped to winning bidders all over the country and overseas.
An old toy tractor still inside a box that's in mint condition can fetch as much at $3,000, Girard said. The value drops considerably without the box, but the toys are still desirable, and interest seems to be growing. Girard said common toys have become cheaper and can be had for under $100 or $50. It's hard telling how much some of those toys might be worth in the future.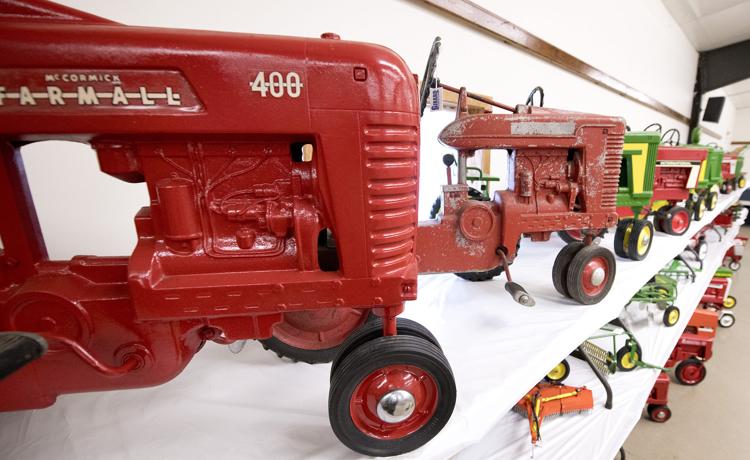 "It's a great time to start a collection," Girard said.
And continue building one. As Girard auctioned off one John Deere-stamped item after another, seasoned collectors stealthily signaled their bids, hoping not only to get a bargain but an upper hand on competing bidders.
Those like Schmidt know that if they can't get what they're after at this sale, there's always another one in the near future.
Powered by WPeMatico